The TikTok Famous Bell Pepper Sandwich
If you're on TikTok, you've likely seen this bell pepper sandwich once or twice. This low-carb, high-fat sandwich is great for keto and will give you a break from traditional bread! This recipe is a little different from the viral one, as it uses stone-ground mustard to add some tang and also adds fresh avocado for another fresh component.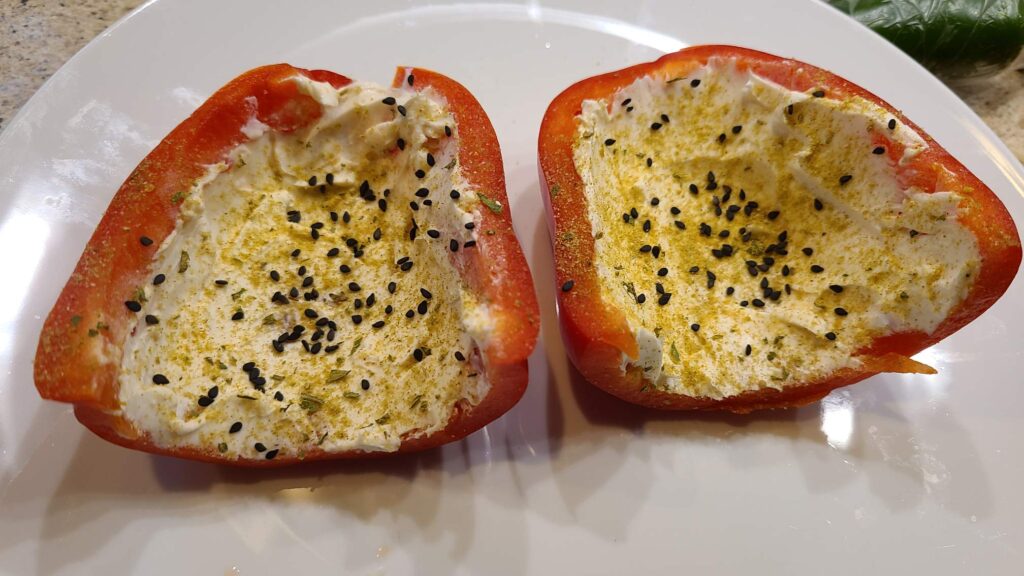 A Small Twist on The Bell Pepper Sandwich
The original Bell Pepper Sandwich recipe calls for everything bagel seasoning, but in real life, you can just use sesame seeds and Dan-O's. Everything seasoning is black and white sesame seeds, salt, garlic, and a few other things. Add Dan-O's and the sesame seeds, and you have everything covered!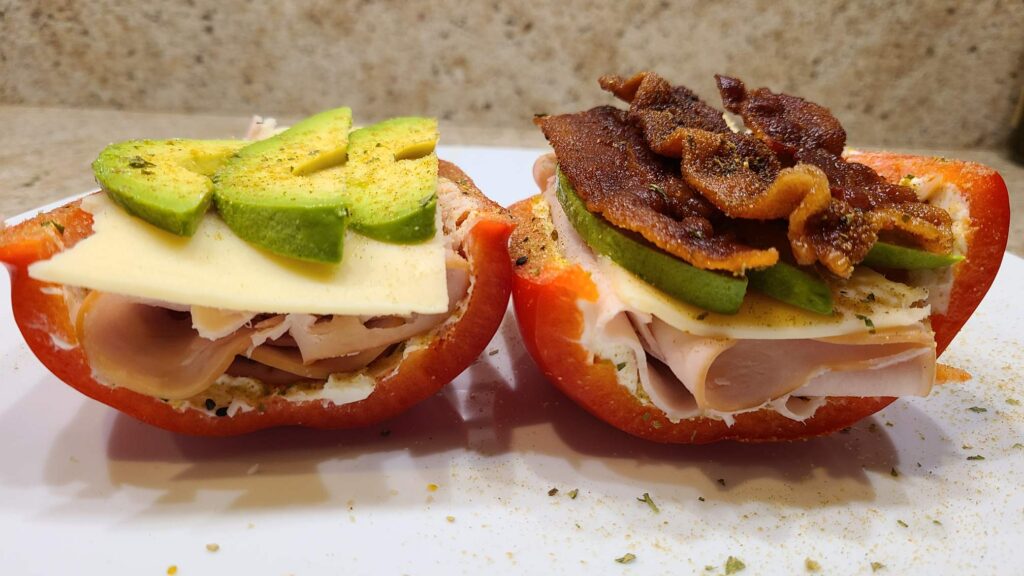 The Toppings
As for the mustard, it is nice to have a break from all the fat that goes into this sandwich. If you're not a fan of mustard, pickles will work just fine. The only thing you have to cook in this sandwich is the bacon, which you can do in the microwave or in advance to make this quickly at lunch. The "cook time" on this recipe is listed for microwaved bacon.
Serve your bell pepper sandwich with salad or a pickle. Enjoy!
Learn why Dan-O's is not only the best keto seasoning, but also the best diet seasoning in general!
1 large red bell pepper

2 oz cream cheese

Dan-O's Seasoning

Black or white sesame seeds

2 strips bacon

6 pieces of turkey

1 piece of white cheddar cheese

½ avocado

Stone ground mustard
Coat your bacon in Dan-O's Seasoning. Cook via your preferred method until mostly crispy. Slice your avocado.

Cut the top off your bell pepper and cut it in half longways. Remove the seeds and spines. Coat the insides with cream cheese, then coat the cream cheese in sesame seeds and Dan-O's Seasoning.

Add your turkey into the peppers and lightly coat each piece with Dan-O's, then add on the cheddar cheese, avocado, bacon and turkey. 

Enjoy your bell pepper sandwich!