How to Make Smoked Corned Beef
This Smoked Corned Beef is Out of this Dan-World
Check out this scorned corn beef that Toothpick smoked. This amazing smoked corned beef was made with an awesome honey mustard sauce. This recipe is out of this Dan World!
For this recipe, he hit it with that Dan-O's Chipotle for a nice tasty, spicy, and smoky flavor. Just make to sprinkle generously just like any other dry rub.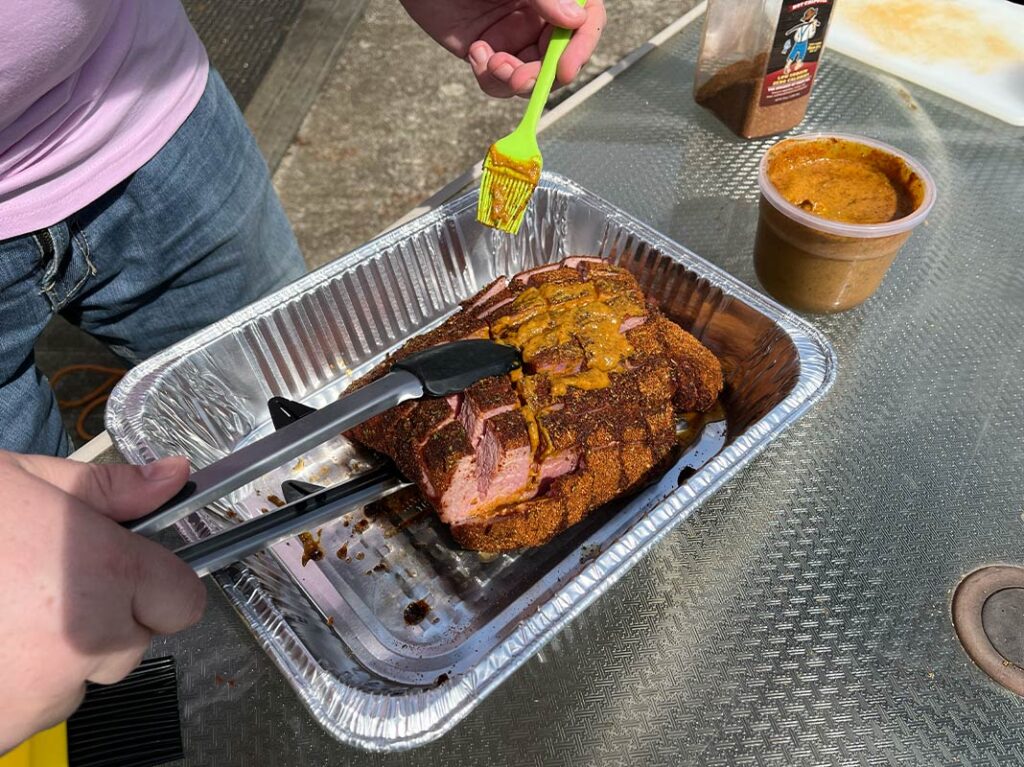 The Perfect Sauce for Smoked Corned Beef
This recipe also uses a mustard-heavy, honey mustard sauce. Toothpick said it himself, that there's nothing better than corned beef and mustard. That helps but a little bit of sweetness behind it. This pairs perfectly with the spicy flavor of the Dan-O's Chipotle. 
One of the key tips to this recipe is scorning the beef and then topping it with mustard sauce. Then you put it back in the smoker for a few more hours to get a flavor-packed smoked corned beef brisket. Yum Yum Get Ya Sum!
Looking for other beef recipes to try? Check out our chopped cheese recipe. Also, if you're a big fan smoking meats you should also try our amazing 3-2-1 ribs recipe or our smoked bologna chub recipe.
Corned Beef

Honey

Mustard

Dan-O's Chipotle Seasoning
Coat in corned beef brisket Dan-O's Chipotle.

Smoke for 2 hours at 275 degrees.

In a bowl mix mustard, honey, and Dan-O's Chipotle.

Pull meat off the smoker and score it across the top.

Baste with honey mustard sauce.

Return brisket to the smoker and cook for another 2 to 3 hours covered in foil until tender.

Remove tin foil and cook for the last 10 minutes uncovered.

Pull off the smoker then drizzle with honey mustard, slice, and enjoy!