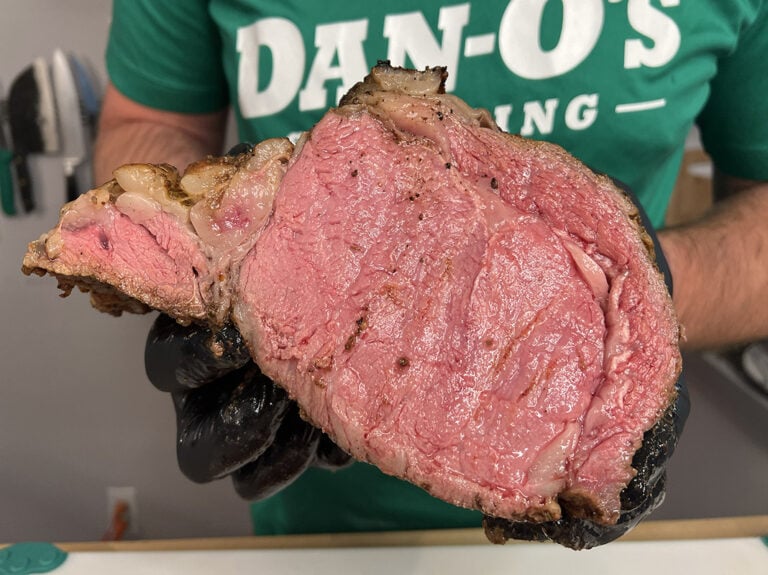 Cut the bone away from the rib roast
In a large stock pot, add milk and Dan-O's. Stir to combine.
Before placing your roast in the milk marinade, use an injector to inject your milk marinade into all sides of the roast. About 5-8 times each side, or more depending on your preference.
Submerge the roast in the milk marinade and refrigerate for 24 hours.
After 24 hours, remove the roast from the marinade and place in a vacuum sealed bag before placing in a sous vide setup.
Sous vide at 125 fahrenheit for about 6 hours.
After 6 hours, preheat a skillet over medium-high heat with some olive oil.
Remove the roast from its sous vide, and sear on the skillet on all sides for about 3 minutes.
Once seared, let it rest for 20 minutes before slicing.
Slice, and enjoy!
Read More »