Louisville, KY – Please join Dan-O's Seasoning in welcoming Louisville native and local football star, Marshon Ford, to its flavor team. The former Ballard High School football standout will be joining Dan-O's during the 2021 season as a brand ambassador and paid partner.
Ford, a former all-state and all-metro player for the Ballard High School Bruins, has made a name for himself as one of the city of Louisville's premier football players. He has since become a star tight end for the city's division 1 football team in one of the biggest conferences in college football.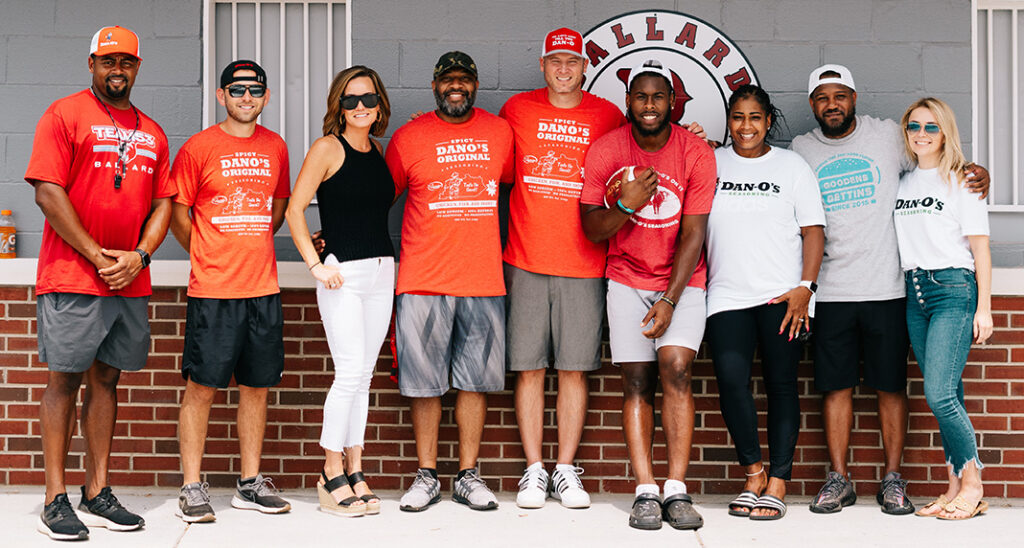 Ford was connected with the Dan-O's Seasoning team soon after the NCAA's NIL rule went into effect. Football is important to the city of Louisville, so it made sense for the Louisville-based company to pursue one of the city's best for their first major NCAA player sponsorship.
Dan-O's Seasoning founder, Dan Oliver, also has some history with playing football in the city. In high school, Dan played football for Trinity Highschool where he, like Ford, played as a tight end. Sports have always been important to Oliver, which helps guide his company's decisions on sponsorships, cooking, and content.
For Dan-O's Seasoning's in-state audience, it's well-known that Kentucky is a big football state, split between the division 1 teams in Louisville and Lexington. By the time it's all said and done, Dan-O's will likely have a player from each team under their belt.
So, again, please join Dan-O's in welcoming Marshon Ford to the flavor team! Keep an eye out for him on the field this season(ing) and for more collaborations with the Dan-O's team. Perhaps fans might even see a sponsoree on the opposite side of the field this fall! 
Be sure to follow the Dan-O's Seasoning YouTube Channel for more team Dan-O's action, and Marshon Ford on his Instagram channel to keep up with him on the field this season.