Holiday Recipes on a Budget
Happy Holidays from Dan-O's! This year, we know more mini Thanksgiving and Holiday gatherings are going to take place than ever. These smaller gatherings might mean fewer people pitching in, which could leave folks like us footing the bill.
The good news is, your Thanksgiving and holiday meals don't need to cost a fortune! We have several low-budget holiday recipes that will help you save a buck or two, with most of them running at $10.00 or less. These combined with Dan-O's Seasoning will certainly lower your list of ingredients and therefore your overall total!
Green bean casserole is a must-have for most holiday gatherings. You can make this recipe for about $10 or less, making a serving about a buck per person. You can even use generic ingredients when it comes to the beans or crispy onions, and we promise, nobody will know the difference!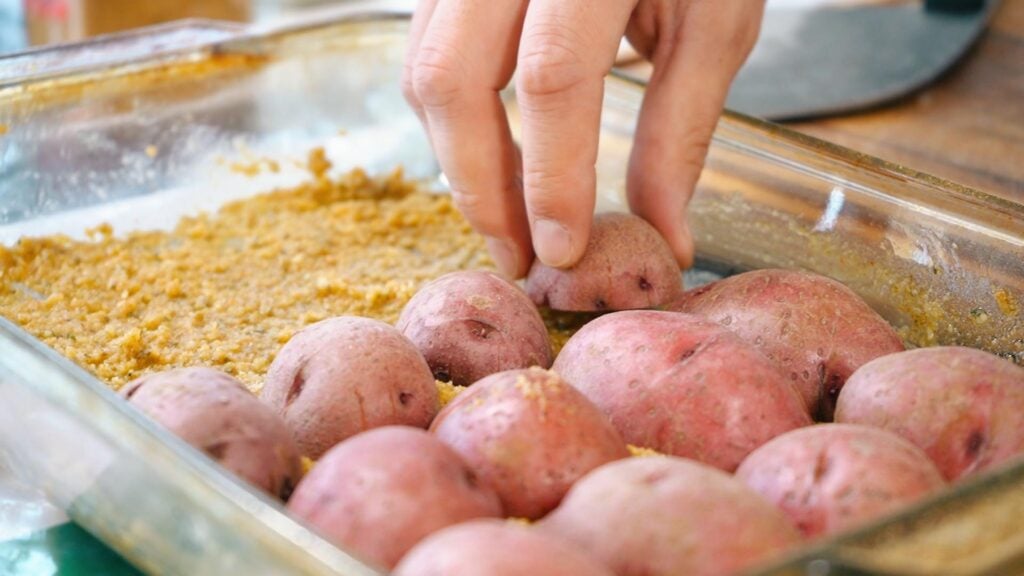 If you go to the right store, you can get a 5 lb bag of red potatoes for around $3.00 or $4.00. And if you're like us at Dan-O's, we pretty much always have parmesan cheese, butter, and Dan-O's Seasoning around. And if that's the case, you just made this recipe for less than five bucks! That's a great deal for crispy, tender buttery, flavorful potatoes that everyone will love.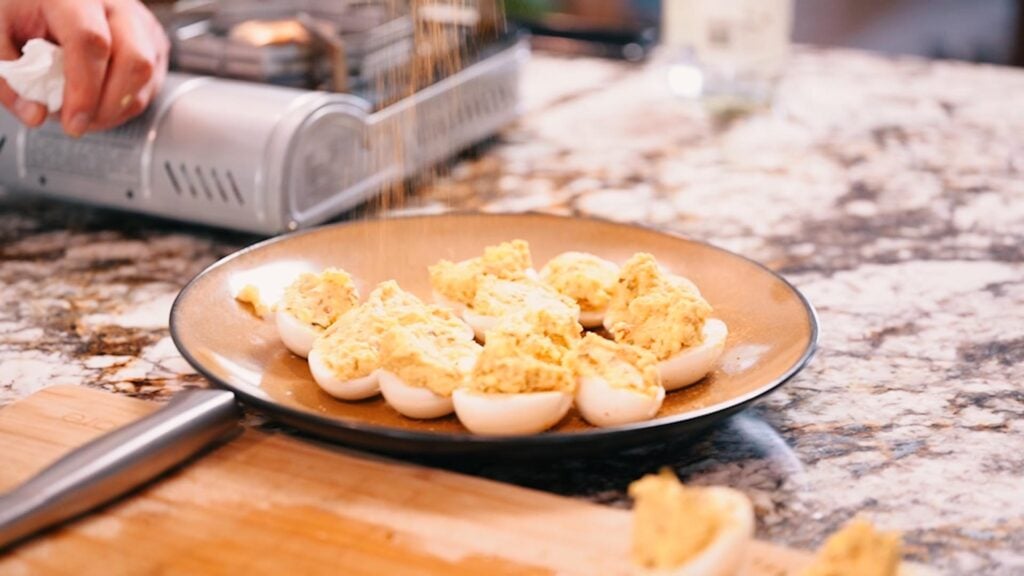 Deviled eggs are always pretty budget-friendly, especially if you keep mayo and mustard around. Where you might want to splurge on this recipe, is with some delicious pickles and about half a pound of bacon. If you do that, for about $10 bucks you can have 24 of some of the best deviled eggs you or any of your guests have had!
As with many of the ingredients in this blog, celery and onions are usually handy around the holidays because they are in everything. If you have these, all you need is a can of broth, a stick of butter, Dan-O's, and 5 pieces of bread to make this recipe happen. If you don't have these handy, you can make a TON of stuffing that's way better than the store-bought stuff for less than $10.00!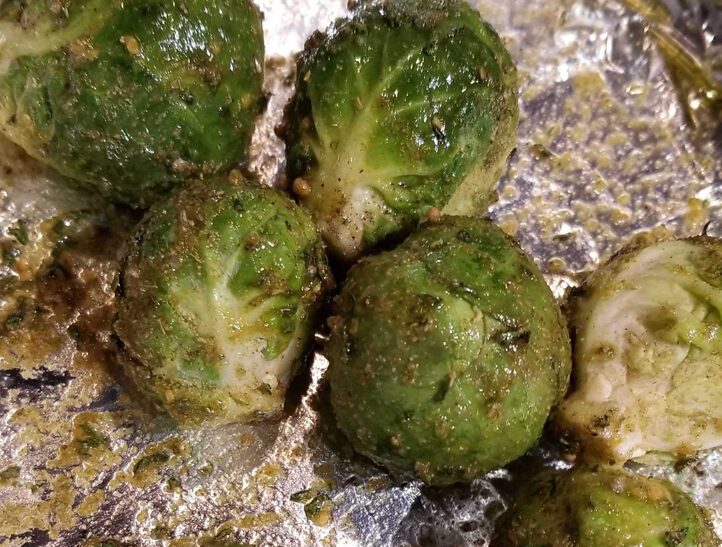 Brussel sprouts are usually $3.00 a lb or less. So if you have your Dan-O's Seasoning and oil already, you can make 2 pounds of sprouts for about 5 bucks. Sprouts are perfect with ham or turkey and Dan-O's makes them more flavorful than they ever hoped to be.
You can get a whole head of cauliflower for around $2.00. So, if you purchase two of them, that's a whole lot of veggie for less than 5 bucks! If you keep Dan-O's Seasoning and olive oil on deck, then the cost per serving on this recipe is less than a dollar per person. You might even go wild and add some cheese or swap out the oil for butter. It is the holidays, after all.
If you're like most home chefs, you probably have potatoes and carrots hanging around during your holiday cooking. If not, you can pick up all the ingredients for about $6.00. This foil pack can be thrown in the oven while the rest of your food cooks, making this a rather effortless budget side dish anyone can enjoy.
It might be a good year for buying turkeys, but I purchased one at about $0.30 cents a lb almost 2 weeks before Thanksgiving and that's happened other years. So, I got a 16 lb turkey for roughly 6 bucks. Other than that, I just used stuff I had around the house to stuff my bird and got a brown paper bag on my way out of the grocery. You can even replace the butter with oil to save more! So, definitely price shop or check store ads to find the best price for your turkey.
Want more Dan-Good Recipes?
Subscribe for more tasty recipes in your inbox!