Dan-O's Ultimate Guide for Easy Thanksgiving Dishes
We want to start by saying we're thankful for all of you here at Dan-O's Seasoning! We know this has been a difficult year, and family gatherings might be restricted or limited for you. But we believe you still deserve real flavor and would like to make things easier by providing these easy Thanksgiving dishes.
So, however you're celebrating, whether it is solo, with a small group, or if you're dropping off plates to your loved ones, here are 10 step-by-step recipes that will make your holiday taste better! Oh, and remember, when you are cooking for the holidays, keep extra butter, celery, onions, and Dan-O's Seasoning handy! These are some of the most called-for items 😉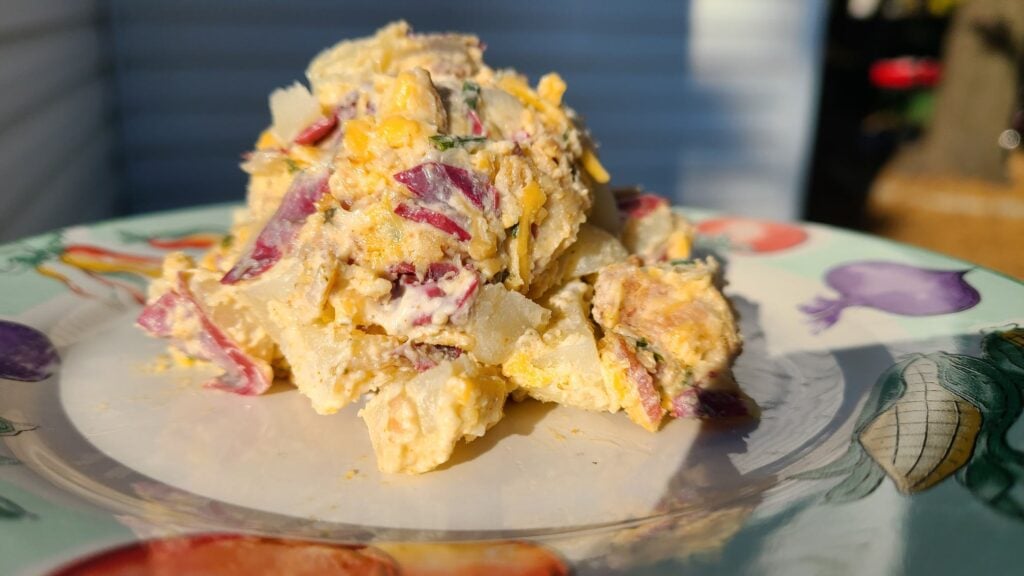 This recipe is less traditional but is a tradition here in the midwest. This potato salad uses only a handful of simple ingredients, but packs insane levels of flavor! But being packed with bacon, cheese, and sour cream, this is a recipe any cheese and bacon lover will like to have during the holidays.
Bacon, cheese, dressing, and fresh veggies. This is also a prime opportunity to have 7 LAYERS OF DAN-O'S SEASONING! This 7-layer salad recipe is probably the most flavorful one you can find. You may just impress some holiday traditionalists who didn't know you can make one this good!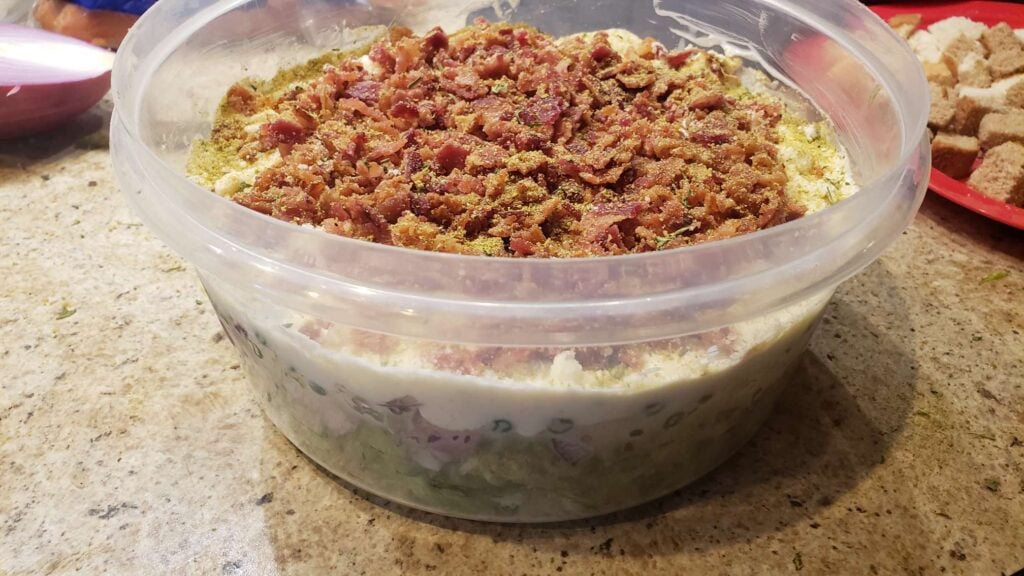 Injecting your turkey adds additional flavor and moisture throughout. When you do it orange butter style, you're adding extra citrus and buttery goodness to your bird. This, alongside the best herb and spice profile known to man, will give you an easy, delicious thanksgiving turkey.
Simple ingredients and real flavor are what this french onion green bean casserole is about. As you might already know, this is a traditional dish that is a must-have for any Thanksgiving gathering. Because when you combine cheese, cream, onions, and green bean, magic things happen.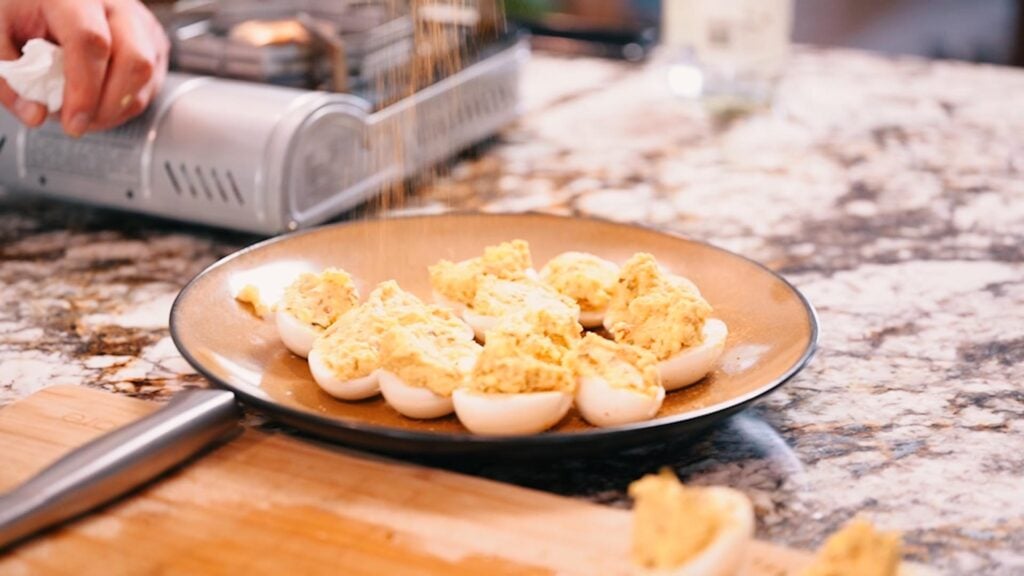 You can always rely on deviled eggs at any family gathering. They're easy, they're flavorful, and they make a great appetizer or snack. Dan-O's Seasoning does you one better by using spicy pickles, fancy mustard, and bacon in our deviled eggs recipe! They're sure to be a holiday hit.
It doesn't get much more southern than this. Legend tells that Chuck's Gram would roast her Thanksgiving turkey in a brown paper bag, and it would be perfect every time. This is quite true! All you need is the traditional turkey fixings, butter, Dan-O's Seasoning, and a brown paper bag.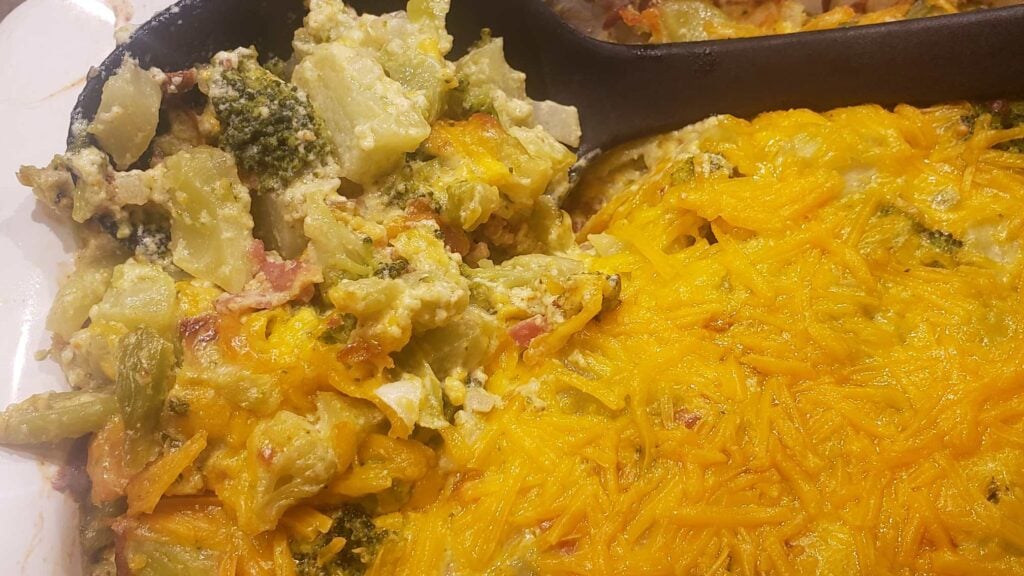 How do you make one of the most agreed-upon Thanksgiving dishes even better? By adding bacon, of course. This is a rather traditional recipe, but instead, we use cream of broccoli, bacon, and a wonderful seasoning profile. This will be your best broccoli cheese casserole yet!
No thanksgiving dish is complete without stuffing. And while many of us go for the pre-made stuff, it's also really easy to make it homemade! All you need is bread, veggies, Dan-O's Seasoning, and a few standard household ingredients. You'll be glad you did this one from scratch!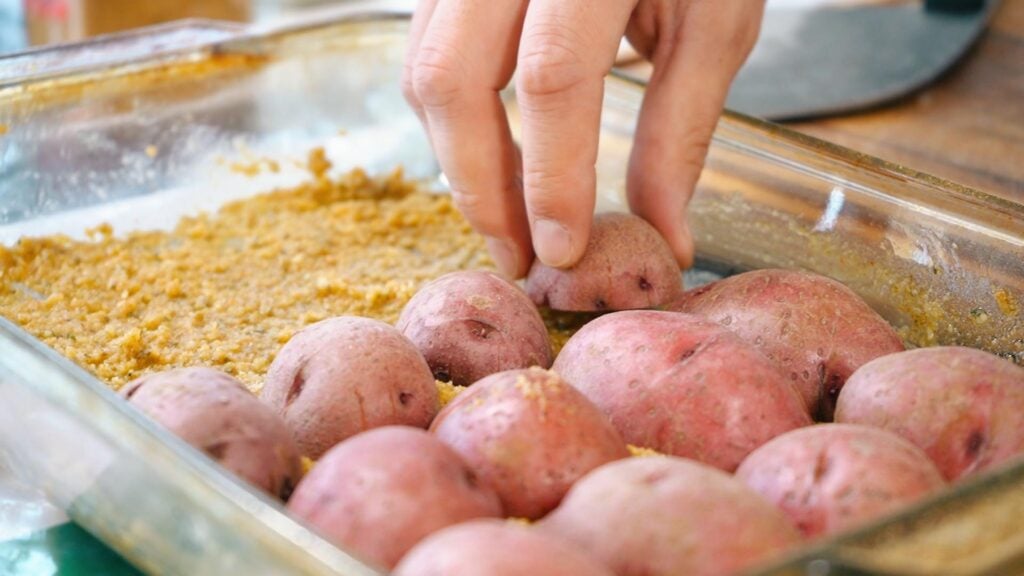 What even are holidays without potatoes? These parmesan roasted potatoes will give you a break from standard mashed potatoes. They're tender, have beautiful cheese crust, and are flavored with the best herb and spice blend around! They're also affordable and super easy to make.
Who says pumpkin only belongs in pie on the holidays? Prove them wrong by bringing this delicious creamy pumpkin soup to your next gathering. This recipe uses all the good stuff, including potatoes, pumpkin, onions, garlic and Dan-O's to make a unique soup that's perfect for the holidays!
Want more Dan-Good Recipes?
Subscribe for more tasty recipes in your inbox!