LEBANON, IN – Last weekend, the Dan-O's Seasoning team joined up with the Boone County Cancer Society and a local team of BBQers for the 14th annual Battle of the BBQ. The event featured some of the state's best BBQ, broke its own record for fundraising, and, of course, featured some Dan-Good flavor.
The Battle of the BBQ is held at Memorial Park each year, and consists of teams competing for the "Best BBQ" trophy. There are also raffles, music, and activities that make it a family-friendly event full of good food, fun, and charity. All of the proceeds from the event, including those from ticket sales, benefit the Boone County Cancer Society.
While Dan-O's Seasoning was a sponsor for the event itself, it was also a product sponsor for a group of participants named 4 Guys and Grill. The team reached out to Dan-O's earlier in the year, with thoughts that Dan-O's signature seasoning blend should be part of the competition.
The team included Dan-O's Seasoning in their dry rub recipe, and of course, with some encouragement from Dan Oliver, sprinkled some on the slices of pork they served up for the crowd. Dan-O's also provided the team with custom T-shirts and hats for the event.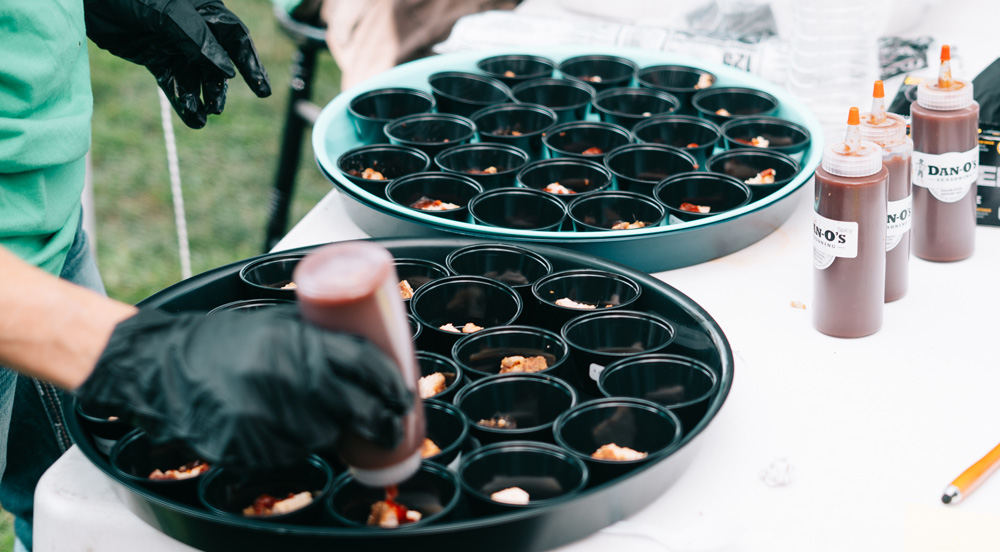 In the end, the competition was won by team Scott Pell for Sheriff by the competition judges. There was also a people's choice award, voted by the general public who tasted samples at each booth; that winner was the Lebanon Elks Club.
The real winners, however, were the Boone County Cancer Society and all of the families that the nonprofit supports! The event brought in over $80,000 in donations when it was all said and done.
The team would like to thank 4 Guys and a Grill, the Boone County Cancer Society, and the citizens of Lebanon, IN for having the team! Keep an eye out next summer for information on next year's Battle of the BBQ event, and follow Dan-O's Seasoning on Facebook for the team's event schedule.